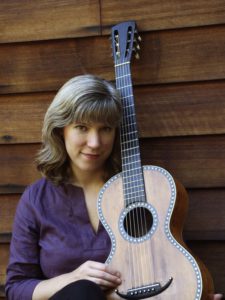 SATURDAY, DECEMBER 11, 2021
Two performances - 10:00 a.m. & 7:30 p.m.
Port Angeles High School Performing Arts Center
Guest Soloist:  Elizabeth C.D. Brown, guitar
Port Angeles Symphony Orchestra
Jonathan Pasternack, conductor
STOKOWSKI  Traditional Slavic Christmas Music
HOHVANESS  Prayer of Saint Gregory
featuring Scott Meredith, trumpet
TCHAIKOVSKY  Pas de Deux from Sleeping Beauty
WIENIAWSKI  Polonaise Brillante in D major, Op. 4, No. 1
featuring Adam Weller, Winner, 2020 Nico Snel Young Artist Competition
O'NEILL/PHILLIPS  Christmas Eve/Sarajevo 12/24
RODRIGO  Adagio from Concierto de Aranjuez
featuring Elizabeth C.D. Brown, guitar
ANDERSON  A Christmas Festival
ARR. RYDER  A Merry Christmas
STRAUSS, JR.  Entweder-Oder (Either-Or) Schnell-Polka
Artist Sponsors:  Jory and Chris Noble
Click here for ticket information!
Programming subject to change.
---