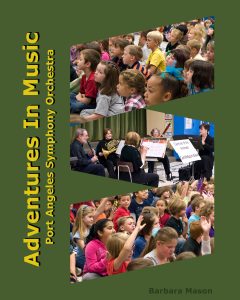 The Port Angeles Symphony Orchestra developed Adventures in Music (AIM) to implement our goal to offer music education for all ages. This program provides the opportunity for all elementary school students to experience live cultural arts performances, with music as the primary focus. AIM places emphasis on the quality of musicians and music presented to the students. We are deeply grateful to our current sponsors for their generous donations to the AIM program:  Rotary Club of Port Angeles, Shirley Anderson, Sound Community Bank, Port Ludlow Performing Arts, Kurt Anderson, D.A. Davidson, and 1st Security Bank of Washington.
AL HARRIS
Project Director, Al Harris, is a professional musician, who composes, arranges and produces music for radio, TV and film. He also teaches jazz piano and works with musicians to produce CDs. He is currently developing multimedia self-learning modules for elementary school children. These interactive modules are self-directed and teach basic music concepts by associating those concepts with activities already familiar to young children.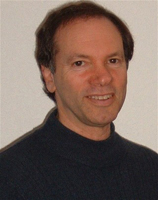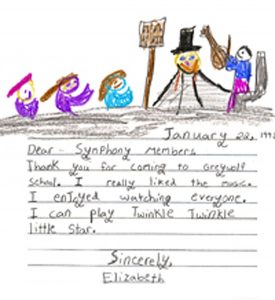 Mr. Harris develops the curriculum for the Adventures in Music program and coordinates scheduling for each performance. He writes the teacher and student guides based on the stated needs of each school and then arranges for musicians and performers appropriate for the context of the program. Mr. Harris conducts all rehearsals, oversees every performance and compiles and analyses all evaluations. He maintains a close relationship with the schools to ensure that the program meets their needs and remains a significant part of their academic curriculum.
Programs are designed to:
Increase elementary students' abilities to perceive and comprehend music.
Teach the students to use their perceptions and ideas in the creation of their own music.
Assist local school districts in meeting Washington State's Essential Academic Learning Requirement Guidelines.
Provide the cultural enrichment of live musical performances to disadvantaged communities on the North Olympic Peninsula.
Reinforce students' skills in listening, speaking, writing and creative thinking as they are introduced to musical concepts.